For three generations, Kindermusik
has helped millions of children around the world build a strong foundation for a lifetime of learning!
Let it Begin with Kindermusik at BTR (Newborns – 7 years)
Why invest in Kindermusik?
Kindermusik: for a child's brain, body and heart!
Simply click on the program of your choice to get started!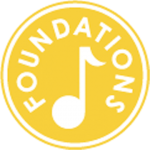 Cuddle & Bounce
Parents and Babies 1-2 years
Our Cuddle & Bounce classes offer a sensory-rich yet caring and gentle environment where infants and young toddlers can explore and react to new sounds, sensations, objects and movements.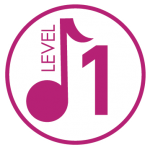 Sing + Play
Parents and Babies 1-2 years
Sing & Play classes provide toddlers with a stimulating setting to explore their new movement and language skills with a sense of security, comfort, and confidence.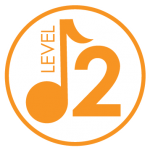 Wiggle + Grow
Parents and Toddlers 2-3 years
Wiggle & Grow classes encourage older toddlers to initiate their own ideas, nurturing social-emotional growth and cognitive development in a playful, exploratory environment.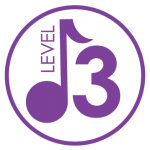 Laugh + Learn
Young Children 3-4 years
Laugh & Learn classes are designed to engage preschoolers' natural love of music and activate their imagination, while developing their language and social-emotional skills.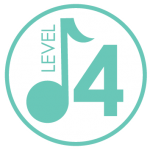 Moove & Groove
Young Children 3-4 years
Move & Groove classes offer first experiences with musical symbols and more advanced instruments, laying the groundwork for formal music instruction and social-emotional skills.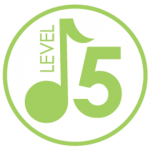 Young Child
School Aged Children Prep - 7 years
Our most advanced classes offer children the opportunity to use music notation to play a variety of instruments and participate in ensembles, while developing problem-solving and pre-literacy skills.
What if my child has special needs?
Every child is welcome in a Kindermusik classroom.
It's about the process, not performance. We encourage exploration without expectation, so children can have fun and participate where they are. We celebrate every accomplishment, no matter how big or small.
Therapists often recommend our programs to families whose children experience physical, emotional, cognitive, or social challenges. Children with special needs are welcomed into all Kindermusik classes, from Foundations through Level 5.
NDIS recognised.
Need help determining which level is best for your child?
Did you know that Kindermusik classes can help your child be school ready socially and emotionally?
Here is what one of our families had to say!
As an educator, I value the importance of music for good brain development in young children. I also wanted something that was fun and engaging for both our kids, but it was also good to talk to other parents about dealing with new babies. Eunice was always caring and flexible with class times. Our eldest still has guitar lessons now. It's a fantastic place!
What your investment in Kindermusik Classes gives you!​
$
79
per month plus $35 annual registration fee
You and your little one will be educated by our beautiful Kindermusik Maestro.

You will receive a set of gorgeous At Home Materials each month.

Specifically designed classes for the developmental needs of your child. 

Over 200 activities to do at home.

A special gift from our heart to yours upon enrolment.
Enrolment is quick and easy.
Select a time that suits your schedule and a payment option that most suits your needs.
Simply fill in your details and we will be in touch and answer any questions you may have!